The Retro Network features a network of podcasts dedicated to pop culture past and present. Shows featuring Movies, Comics, Wrestling, and many more topics await your ears when you subscribe to the main channel. You can also subscribe to a particular show to access every episode and binge from the beginning.
The Retro Network of podcasts is available on all popular listening apps including Apple Podcasts, Spotify, Stitcher, Pandora, iHeartRadio, TuneIn, Google Podcasts, Overcast, Pocket Casts, RadioPublic, Blubrry, Breaker, Castbox, Castro, and more!
New podcasts are added every weekday to the main channel and weekly for most individual shows:
The Retro Network Podcast Channel
The main channel includes all recently released shows in the network like the flagship TRN Podcast, Wizards: The Podcast Guide to Comics, SequelQuest, The House Show, Box Office 30 and Wrestling Memory Grenade. It's also the exclusive home for Situation Jukebox, TRN Talk, Bracket Madness, TRN Roundtable Reviews, and Retro Ramblings.
TRN Podcast
The Retro Network (TRN) Podcast is the flagship show featuring hosts Jason and Mickey, the creators of The Retro Network. Released every Tuesday, TRN Podcast features reaction to "Recurrent Events" news headlines, a "Time Machine" discussion on various pop culture topics from the past, and "Around the Network" highlighting the latest written features, podcasts, and videos in the network.
SequelQuest
SequelQuest is a monthly podcast dedicated to exploring the unexplored possibilities hidden within our favorite film franchises. In each episode, the hosts conceive a plot for a sequel or prequel to a movie that they feel is worthy of additional installments, then discuss everything from the poster art, to the soundtrack, to the promotional tie-ins and marketing campaigns. Also listen to SequelChat reviews which feature current movie releases.
Wizards: The Podcast Guide to Comics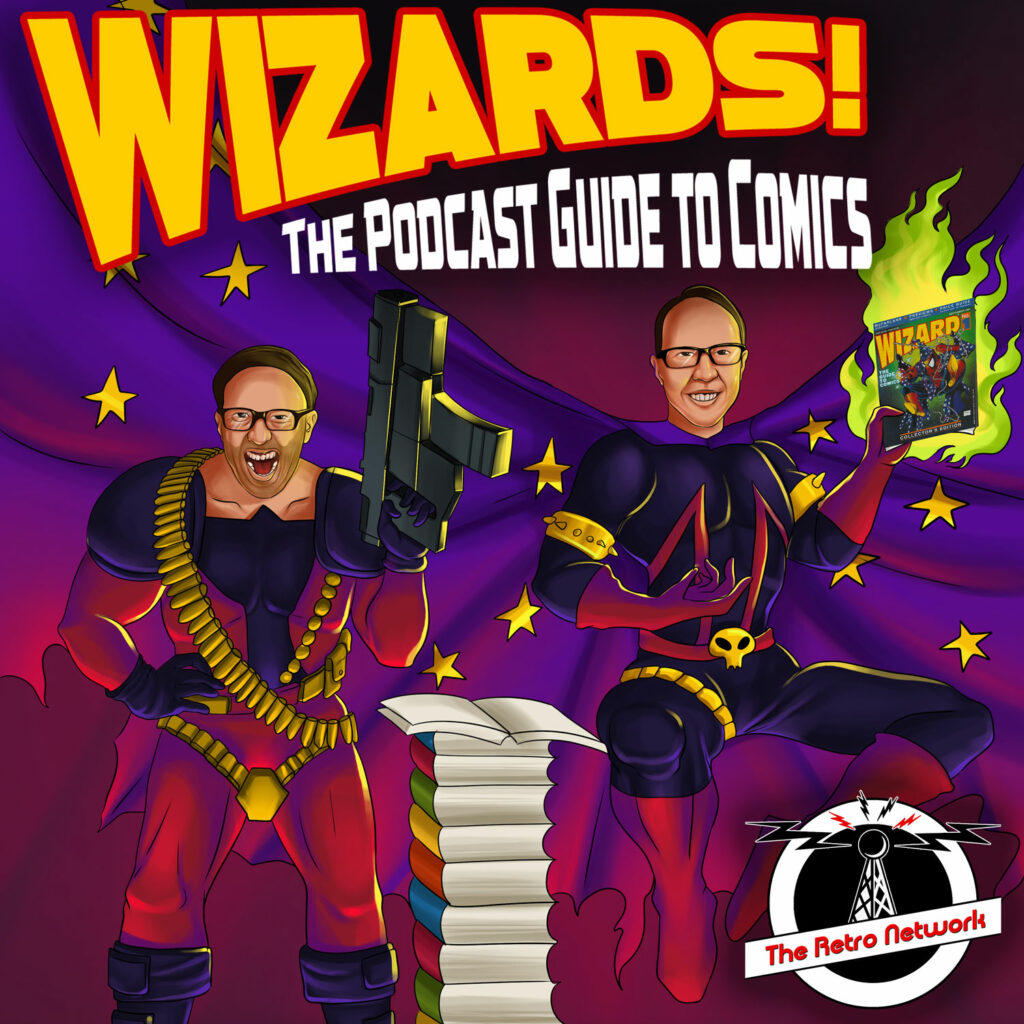 Wizards: The Podcast Guide to Comics is a bi-weekly show that features hosts Adam and Michael delving into the world of '90s comic books through the pages of Wizard Magazine. Each main episode highlights a different issue in chronological order beginning in July 1991. During off weeks of main episodes, tune in for "1/2" episodes which covers more content from the current feature issue. Special episodes also pop up occasionally covering topics like comic book movies and TV shows. Also listen to "Wizard Files" episodes featuring interviews with former staff members of Wizard Magazine.
The House Show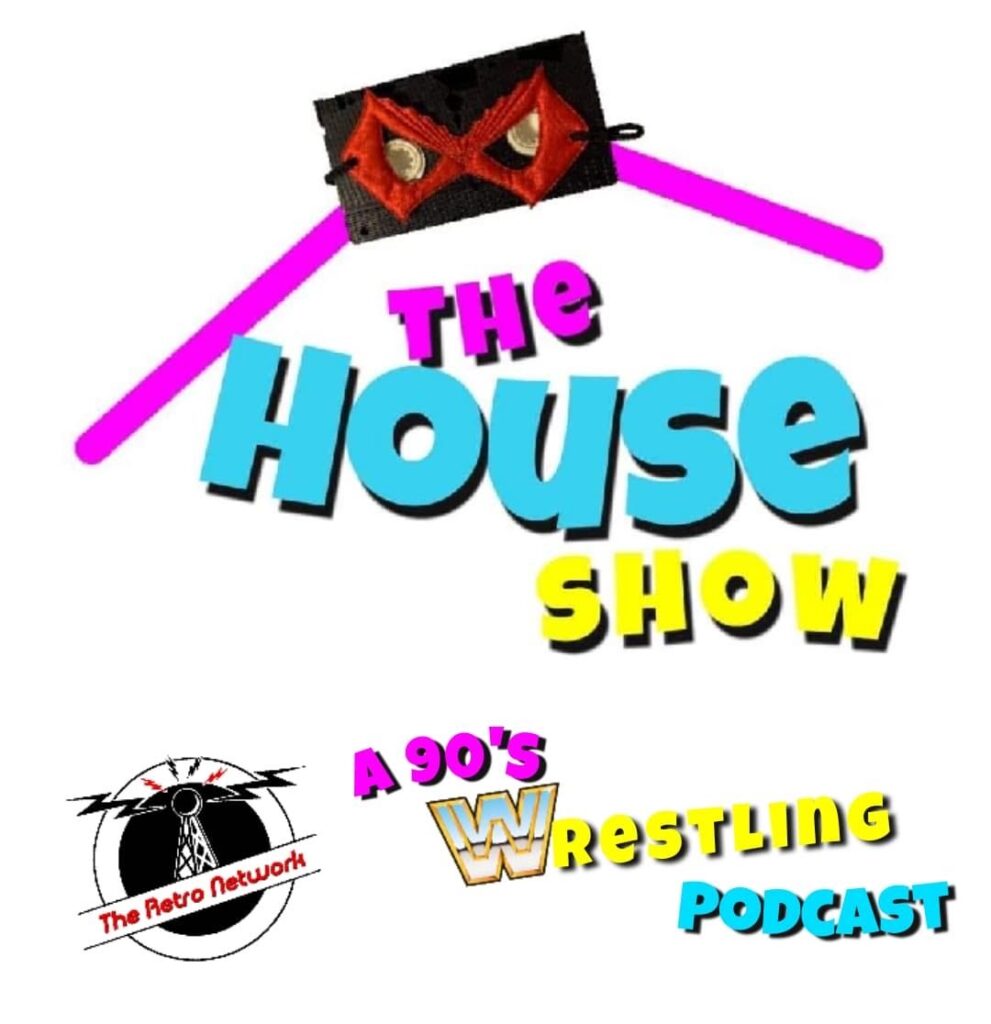 The House Show features a trios team of hosts who have been watching wrestling all their lives and debating outcomes since high school. During the worldwide Coronavirus quarantine, Kevin Decent along with his two best friends "Sweet" Matty Treats and "the Educator of Excellence" have been revisiting WWF In Your House pay per view events from the '90s. Upon completion, another series of retro wrestling PPV events will be reviewed.
Box Office 30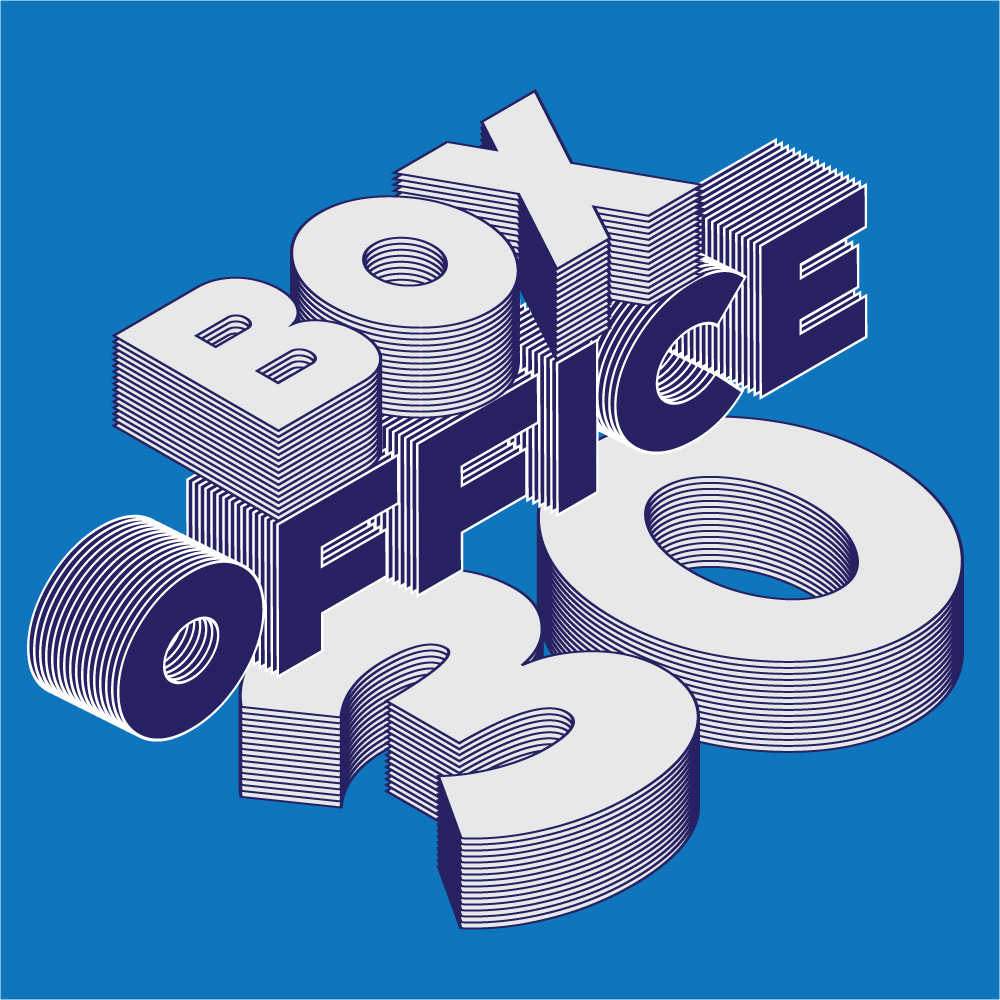 Box Office 30 is a monthly '90s movie podcast hosted by Pete Labrozzi and Michael Cannetti, two long-time friends who met during film school in 2001 and have been discussing movies ever since. Each show is split into two episodes, the first being a discussion of box office hits from the current month but 30 years in the past. Part 2 features a Re-View with the hosts re-watching a top film from the month.
Listen in a browser or reader?
Subscribe to our Podcast RSS feed to get every new podcast in your reader or email.