I know it's only the second week in September, but it's already time to start highlighting all of the fun junk food that is already hitting store shelves in preparation for Halloween and the fall season in general.
This year's crop of goodies is supposed to be a really good one, and with the way this year has gone so far, I think we need stuff like this to look forward to. Knowing that a lot of cool stuff had already been spotted by various folks, my oldest daughter and I went out "hunting" this weekend, and these are the highlights of what we found.
Monster Cereals
It just wouldn't feel like Halloween without the yearly roll out of these classic cereals. I remember all those years we took these delicious cereals for granted when they were on shelves year round. We didn't support them then, so they went away, and now only come out once a year for the Halloween season. I always tend to try and make up for the years of neglect and buy four or five boxes of each and try to make them last at least until the Christmas themed cereals hit the market.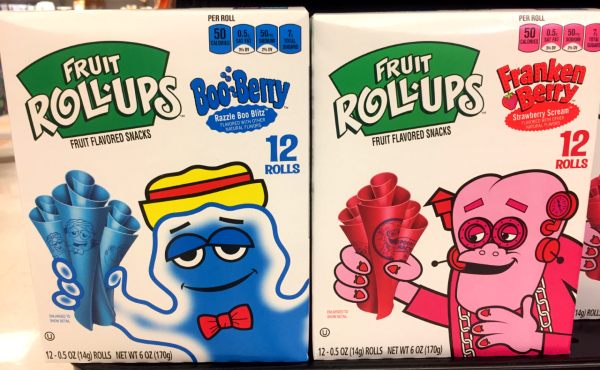 Monster Cereals Fruit Roll-Ups
These just seem like such a natural extension, I don't know why we only started getting these in recent years. I mean, the Boo Berry and Frankenberry flavors lend themselves to sticky sweet treats like this so well, how did no one come up with it years ago? And those boxes…holy hell those things are beautiful. Aping the style of the old cereal boxes is a big draw for me with these things. There is also the Count Chocula cereal bars that are out, but we didn't see those in any store we visited. I have seen individual bars in counter displays at convenience stores already though.
Little Debbie Pumpkin Delights
So I'm almost to the point where I consider Pumpkin Delights to be on par with the Little Debbie Christmas Tree Cakes. Almost. And when I say that, what I mean is the fact that it's not fall or Halloween until I've had my first delicious pumpkin filled cake from the queen of snacks. It never feels like Christmas until I've had the Christmas tree cake either. But these little goodies are my daughter's favorite, and I'd have a hard time arguing that. These are the OG of pumpkin inspired items for the fall, and if you're one of the few who haven't tried them, I highly suggest you remedy that this season.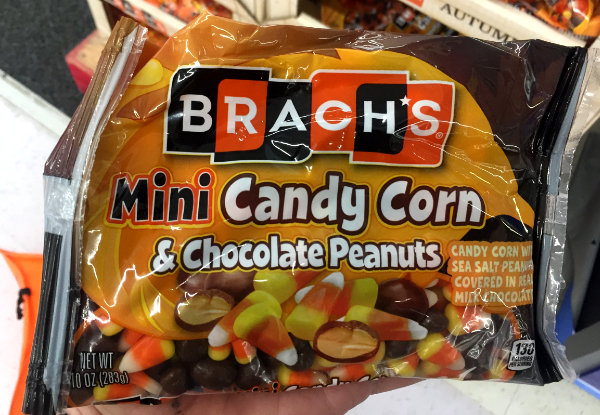 Brach's Candy Corn & Chocolate Peanuts
While I've grown out of enjoying candy corn over the years, this bag right here has brought me back. Just the simple addition of chocolate peanutes changed the entire taste landscape of candy corn. The two flavors just seems like it was meant to be. And they're not just any old chocolate peanuts, they're sea salt chocolate peanuts. I keep telling myself I'm just going to have a pinch, then end up eating a whole handful of this stuff. It's addictive.
Zombie Skittles
This limited edition version of Skittles made it's debut last year to much fanfare, and I guess the sales were big enough to warrant releasing them again this year. Now I'm usually all for telling people to go out and get as much of this Halloween junk food as they can find, but this one I'm advising against. I guess it's fun for kids to try and get other kids to get a zombie Skittle, but I'm here to tell you that as an adult, that zombie flavor is one of the worst things I've ever eaten. I love Skittles as much as the next person, but I'll be skipping these this year. The several zombies I had to endure last year are enough for a lifetime as far as I'm concerned.
Nestle's Ghoul's Mix Cookie Dough
This is another one we tried last year, and I really liked them. Like any other packaged cookie dough, they are easy to make and you don't have to wait long on them. While I'm traditionally a chocolate chip cookie guy, these sugar cookies with the M&M's and candy sprinkles were pretty damn good. And the color scheme! Not just the packaging either which is pretty swank in it's own right, but choosing to go with orange, green, and purple M&M's was a nice touch. Throw in the candy sprinkles shaped like bats, ghosts, and pumpkins and you've got a real Halloween treat on your hands.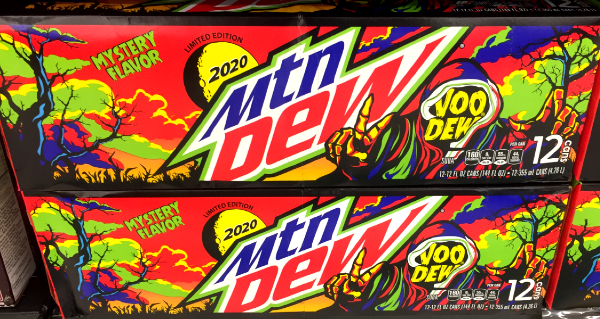 2020 Mountain Dew VooDew
Mountain Dew is once again taking advantage of the spooky season to release another mystery flavor under the VooDew branding. They did this last year and the flavor turned out to be candy corn, but I never thought that myself. I just couldn't identify it. This year, the gimmick is back, and when I tried it, I just couldn't put my finger on what the flavor was. It was certainly something I'm familiar with, but I couldn't find it in my brain. That is until I read Kevin's blog reviewing it and he spilled the beans. I won't reveal it here in case you want to try and guess it for yourself, but you can hop over to Kevin's place and solve the mystery.
---
Those are just a few of the many things we saw while we were out hunting. Some of the big hitters of the season we've yet to find, but when we do, my daughters and I will probably do a video review of the big dogs.
I'm going to leave you with a comments assignment this week. In the comments below, I want you to tell me what your favorite Halloween or fall junk food has been from through the years. Anything is fair game. Leave a comment, and in next week's column I'll pull some of the best and highlight them.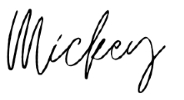 ---
You can enjoy past Retro Ramblings columns at your leisure, hear me every Tuesday on The Retro Network Podcast, watch me open old packs of cards on Wax Pack Flashback, or you can hit me up on both Twitter and Facebook and we'll talk about whatever you like.